BlackBerry 8700g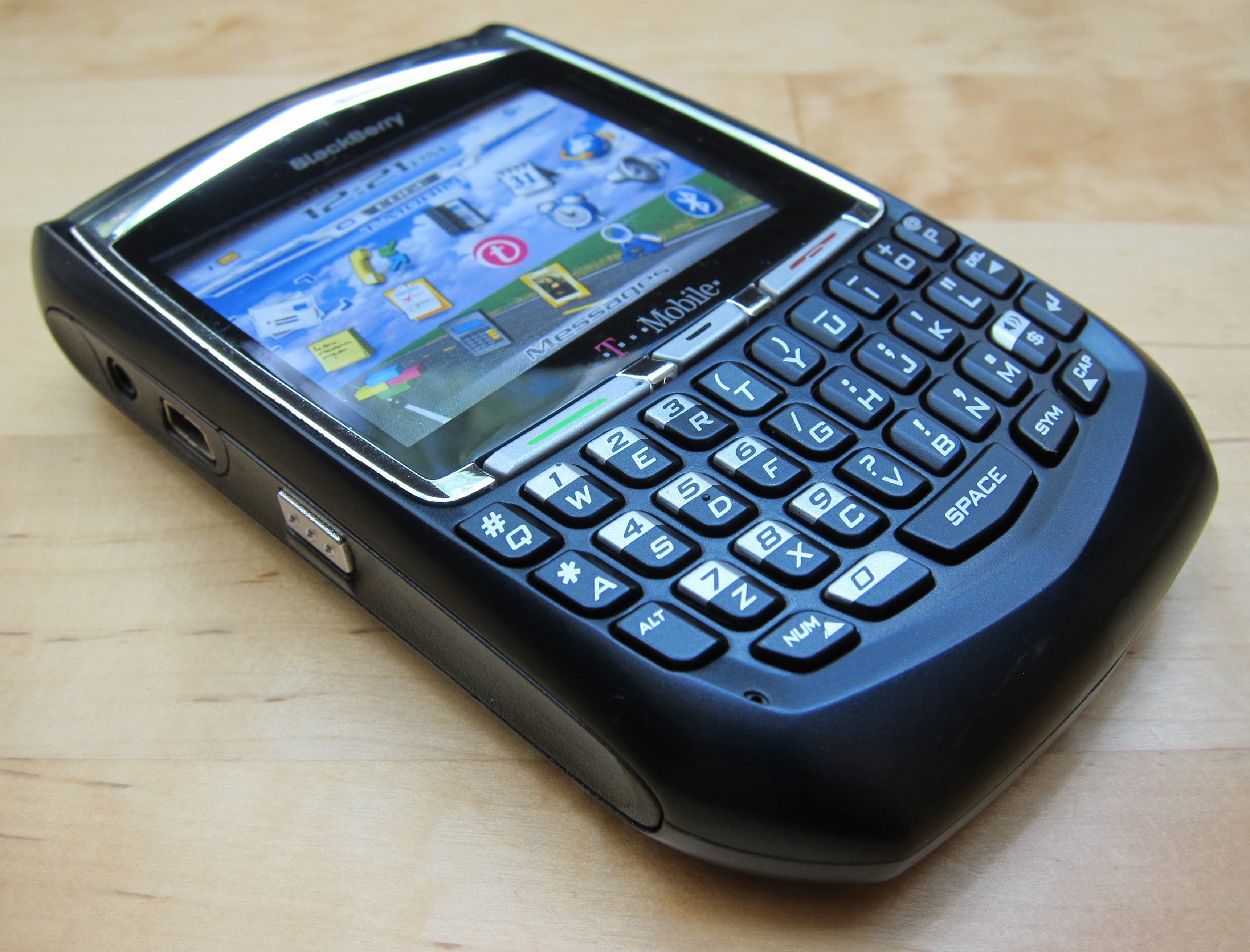 Just like this dummy model I got the non-souvenir, working version of the BlackBerry 8700g via an eBay auction. Mine was made for the UK carrier O2, but all versions of the "Electron" series shared identical specs — quad-band GSM, no camera, great keypad, scrollwheel on the side… The 8700 line had already been on sale for about a year when I started using it in April of 2007, so I was able to test my CrackBerry addiction for a song.
Email was great, the browser seemed okay and BlackBerry Maps was an unexpected treat. But for me the CrackBerry fell flat on its face with PocketMac, the then "official" syncing software for Apple desktop computers. It may be better now, but when I used it PocketMac would eat random appointments, contacts and/or tasks on every sync — far too high a price to pay even for free software.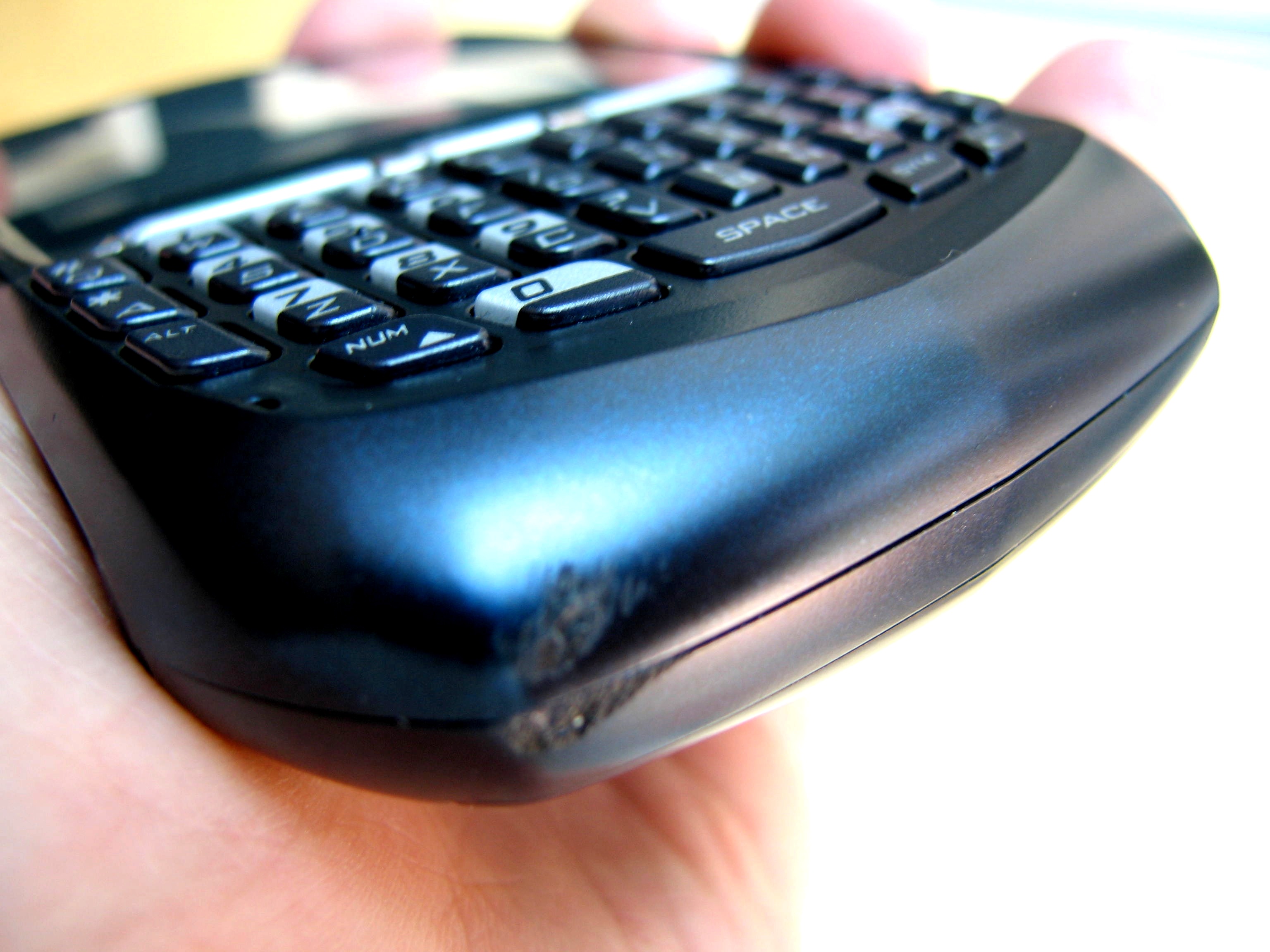 My CrackBerry also, quite literally, fell on its chin from about waist-high to an unforgiving sidewalk. Some folks quite like having battle scars on their gear; not me, though — I'm vain that way.
If you'd like to read more about my BlackBerry experience I posted three separate entries about it on my personal blog.